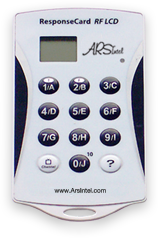 What is an Audience Response System?
TurningPoint audience response system integrates 100% into Microsoft® PowerPoint® and allows audiences to participate during presentations by submitting responses to interactive questions using a keypad or other hand-held/computer devices. As your attendees vote, the data is collected and the results are displayed in real-time during your meeting.
---
Why use an Audience Response System?
We live in the Age of Information
Using an Audience Response System will help you identify the extent to which customers, employees and vendors are informed and knowledgeable about your company and your industry
Going Green:  Using our ARS system will save you costly resources like time-consuming paper event assessments, evaluations and ballot counting.
---
Why Use ARSI
ntel

?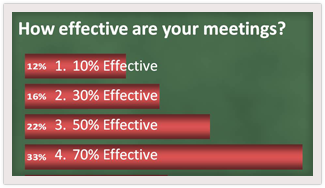 ARSIntel offers Audience Response Systems (ARS) for organizations looking to add interactivity and sincere audience insight to meetings or training sessions. Our technology is simple to use, cost effective, and guarantees productive results.
Whether you're looking for equipment rentals or a complete ARS event conducted by ARSIntel, we have an option that will fit your budget and meet your goals.