Homepage Top Content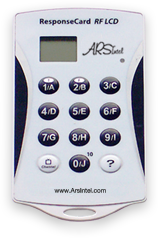 What is an Audience Response System?
TurningPoint audience response system integrates 100% into Microsoft® PowerPoint® and allows audiences to participate during presentations by submitting responses to interactive questions using a keypad or other hand-held/computer devices. As your attendees vote, the data is collected and the results are displayed in real-time during your meeting.